Biography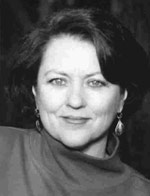 Billi Lee, founder of The Savvy Institute, is a motivational keynote speaker, author, coach and creator of the "Get Savvy" seminars and products.
A worldwide following credits Billi's insights and savvy strategies for many of their personal career successes. Clients as diverse as the CIA, Bank of Australia, IBM, the FBI, HBO and the Republic of Buryat in Siberia have hired her to help their people step up to a new professional level.
Refreshingly candid and provocatively witty, Billi captivates audiences with her humor while daring and equipping them to lose their naiveté about the political realities of their corporate cultures.
Starting with her first restaurant at the age of 19, Billi has used her entrepreneurial abilities and love of adventure to start three restaurants, run a cattle ranch, teach French in Africa, build a national sales force, advise CEO's on five continents and persuade people around the world to increase the SQ, their Savvy Quotient.
Billi speaks at conferences, conventions and special events when audiences demand a dynamic, entertaining style and a unique thought-provoking message. Her articles are eagerly read by fans throughout the world. Her "Get Savvy" products are purchased and coveted by people who want to succeed in the game of work, and her "Behind Closed Doors" seminars are required courses for many organizations.
Featured on CNN.com as "an underground career secret," Billi sheds light on the often veiled, but vital, information needed in these uncertain times.
With degrees in French and Speech Pathology, Billi also likes to acknowledge the value of a real world education. She lives in the Colorado mountains with her husband, Marty, and fur-friend, Bella, indulging in her favorite hobby: sculpting stone.